European funds are currently available through the 'Investment in Skills' scheme which covers all employers having an economic activity. A rebate is given on the cost of training courses the level of which could be as high as 70%. MHCS can not only run your Training Courses but can guide you through the process from filling your application form to collecting your rebate. Application forms must be registered with Job Plus 21 days before the commencement of the course. Further details are available through our direct link with Job Plus or by contacting MHCS Limited.
MHCS – Training Division will strive to provide memorable training experiences in order to play a leading role in developing quality in personnel engaged in the service related sectors, specifically in management and front line operations.
MHCS provides memorable soft skill training experiences that play a leading role in developing quality in personnel engaged in the service related sectors. MHCS Training programs are aimed at management as well as departmental and sectional groupings and are designed to have an underlying theme that promotes teamwork and motivation so that individuals get equipped with better understanding, better techniques and more effective communication among themselves, ensuring that the left hand will always in future be in sync with the right.
The training is informative, intensive, interactive and interesting while delivery is always in an enthusiastic, energetic and upbeat manner. Individual delegates in whom management still have faith but whose performance in one way or another remains lacking, are given intensive one-to-one development and coaching sessions. Designed to stimulate, these sessions have met with much success resulting in deep rooted misunderstandings and difficulties in the work place being eradicated.
One to One Interviews and Coaching
MHCS provides this service to assist in the development of front line personnel who are seeking ways and opportunities to move forward in their careers or who might be struggling to maintain the level of performance dictated by their employers. At management and executive level it can be seen as a combination of counseling, consultancy and training since it is a longer process which involves a personalized quality in the counseling relationship while dealing with management related issues in a penetrative way. Managers and leaders can gain greater insight about their personality and characteristics which help or hinder their personal and
professional effectiveness.
Customer Interactive Advisory Services
MHCS provides this service for Personnel who feel that they need to fine tune their customer care skills or who see an opportunity to further their career by excelling in their ability to interact with clients.
BENEFITS FOR THE EMPLOYER
A positive change in the attitude of staff members
Aligning staff behaviour to the company culture
Better Customer-oriented staff
Gives you an edge over your competition
Encourages Customer Loyalty
BENEFITS FOR THE EMPLOYEE
Creates motivation
Enhances job satisfaction
Enhances self confidence
Encourages personal growth and career development within the company
Individual delegates feel important to the company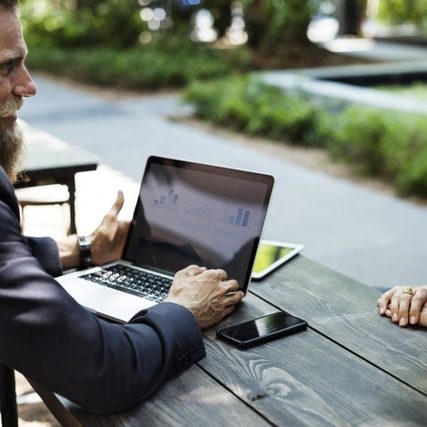 Tailor made Training Courses to Meet your Needs.
We reflect our clients' company policies and standards and set goals to:
Increase knowledge and staff motivation
Make it relevant to the client's Business and Staff Base
Clarify objectives, methods and purpose
Courses on Offer by MHCS Ltd.
Customer Care Skills - Exceeding Expectations Every time
Sales Course – Sell Well... Sell More - Successful Steps to Selling
Team building
Handling difficult customers (more in depth than our customer service course)
Leadership skills
Time Management Skills
One to One Impact Training Courses
Sales & Marketing
The Art of Restaurant Service
Housekeeping
Chef's Workshops
Basic First Aid
Health & Safety
Food Handling
Fire & Safety
Basic English for the Restaurant Trade
Other Courses Available on request
When a Training Course follows a training needs analysis project, which MHCS combines with its brand of Mystery Guest Shopping, the course is designed to hone in on identified weaknesses and aimed at specific aspects of the Staff / Customer transaction which could relate to FIRST IMPRESSIONS, BUILDING RAPPORT WITH THE CLIENT, ACTIVE LISTENING, SELLING ABILITY – among other disciplines. All delegates are made to realise that they represent the brand. Hence, the importance of their individual behavior and of the contribution to the business expected of them.
In conjunction with this we also provide intensive one on one individual development courses to highlight to delegates and why their shortcomings need to be addressed. Designed for some of our most demanding customers, this form of personalised interaction give a massive boost to the development of genuinely interested individual staff members whilst it allows the client's management to bypass sensitive issues if these place them outside of their own comfort zones or if they in any way feel challenged.
MHCS now offers this service to also tackle one or two key staff members rather than limiting to groups of people for whom there are also bespoke, tailor made courses specifically designed for a more personal and intensive delivery. All elements of the course are made to fit THE CLIENTS requirements and needs, offering staff members tips and techniques which they can put into practice the very next day. These courses are intensive and informative, engaging the delegates from the onset. Delegates are encouraged to actively participate in the course in a less formal manner yet will be challenged to address those issues which lay outside of their own comfort zones. All courses are accompanied by a course handout particular to YOUR specific course and each delegate receives a certificate of attendance.
Please note that our training courses are geared towards groups of people from a company/association of not more than 15 delegates per session which allows us to individualise programs rather than offer individuals from different sectors to enroll on an individual basis.
All of our training courses are extremely interactive and involve group discussion, role playing exercises, brainstorming, individual reflection, powerpoint presentation and audio/visual interaction.
Our prices are down to earth.
One of our Clients who is a leading Garden Centre is looking to employ gardeners...